Pharmacy Fitouts in Sydney
End to end modern pharmacy fitouts.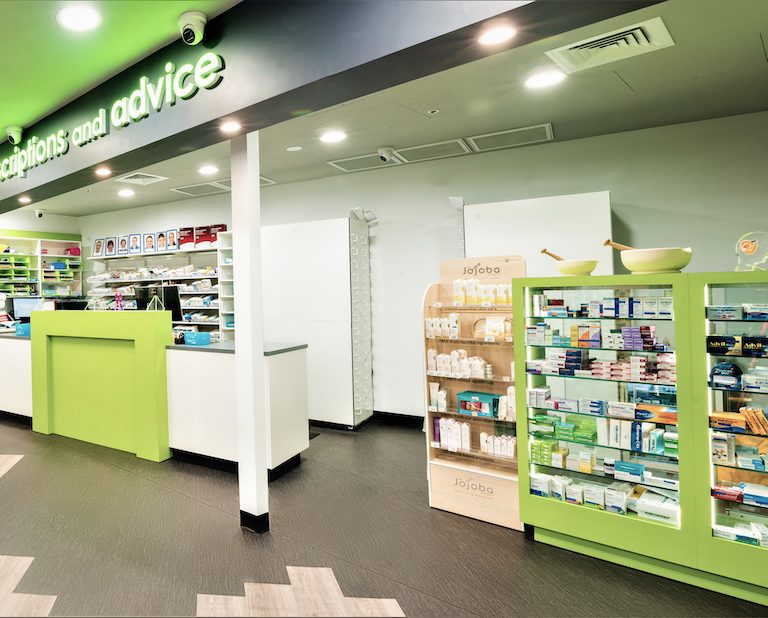 Client Focused, No Surprises
Planning Better and Building Smarter
A pharmacy fit-out requires many considerations when planning how to store stock appropriately, securely, hygienically and in a manner that makes it easy for customers to browse items that do not require regulatory safeguards. At Decocorp, we understand these needs and know how to deliver in a manner that will leave you with a premise that not only fits the bill of practicality but has great aesthetic quality too.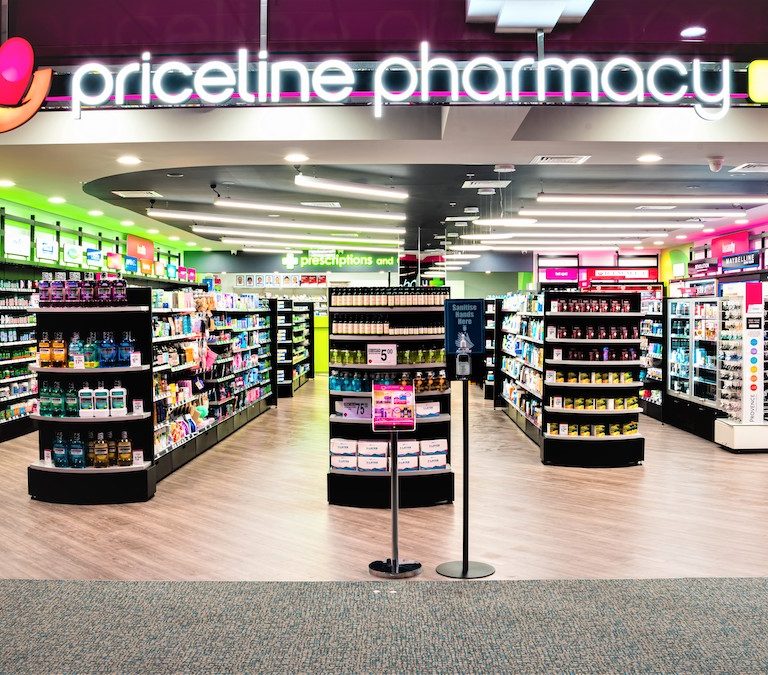 The need for a pharmacy fit-out in Sydney can appear quite complex. With our turnkey packages, you can relax while our project management team engages with you and undertakes responsibility for every aspect — from concept and design right through to finished product and handover.
You are included in the process through every step to ensure that the end result is what you have envisaged. That is why we have a strictly applied "no surprises" policy. It is designed to alleviate any stress you may feel about what is happening during the entire process.
Quality, experience and knowledge set us apart
Our team of project managers, designers, suppliers, and tradespeople have every aspect of your pharmacy fit-out covered. Relish this experience while you sit back and allow a professional team to complete your pharmacy fit-out in Sydney.
There is no need for juggling different trades and suppliers, trying to work around any issues or maintaining project schedules. That is what we are here for, and this is the true meaning of a turnkey project. You will find yourself with the ultimate pharmacy fit-out that is tailored specifically to you. All that will be left is to stock up and open the doors.
Decocorp is not only about pharmacies
Shop fit-outs, medical facilities and office fit-outs are all part of our repertoire. Feel free to browse through the photos of previous projects undertaken to see just how much attention to detail and care is taken by our team. We pride ourselves on providing precisely the fit-out that is required, on time, on budget, and above all, to your specifications. No matter what your fit-out needs may be, we are confident our team will deliver the quality to meet your expectations.
Contact Decocorp today to discover how our experienced project management team can give you a positive experience while having your pharmacy fit-out undertaken, leaving you free to attend to your day-to-day responsibilities.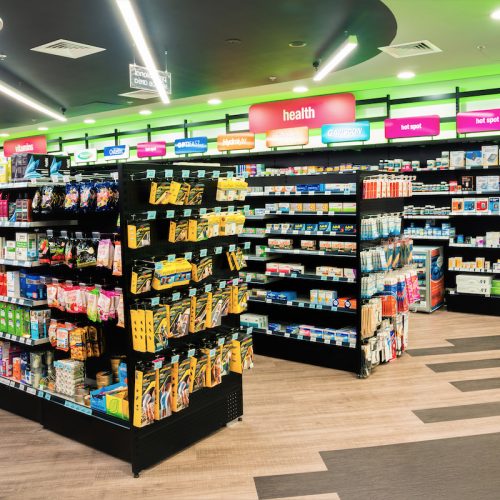 What is a pharmacy fit-out?
A pharmacy fit-out entails developing a space suitable to a pharmacy. This includes retail space, discrete storage for prescription items, an area for a pharmacist to prepare medications, and an adequate behind-counter workspace. When undertaking a pharmacy fit-out in Sydney, we strive to provide all of the features required plus more. Aesthetics play a large part in attracting customers, as does the design to allow people to enter freely and browse general items that may be available while providing staff with the ability to monitor the pharmacy and undertake their duties in comfort.
What do pharmacy fit-outs include?
You can decide how much or how little you wish to be included in your fit-out. A full pharmacy fit-out begins with consultation and design to ensure you are satisfied with the targeted end goal. This may include shelving, cabinetry, tiling, decorative features, electrical work and plumbing, to name a few. The floor plan is the first consideration before moving to practicalities and decorative touches. It may be that you are looking to repurpose existing furnishings within a new design or perhaps the refurbishment of one area of the pharmacy. No job is too big or too small for our team.
How long do pharmacy fit-outs take?
Being a customised process that is tailored specifically to your needs, each pharmacy fit-out project timeline is calculated on your needs and requirements. You may require a basic "facelift" or a full interior teardown and rebuild. Please contact us for an accurate answer to this question to ensure our "no surprises policy" is adhered to. This policy is implemented from your first contact with Decocorp, ensuring total transparency and leaving no room for false expectations.
Can I continue to trade while the fit-out is undertaken?
We understand the importance of growing your business and endeavour to work to your requirements. This can include working on sections to allow you to continue to trade, or undertaking the pharmacy fit-out as a simultaneous works project to have it completed at a faster rate. It is entirely up to you. Our management team can advise on the practicalities of operating your business during certain works and devise a schedule that shows timeline impacts and areas within your pharmacy that will not be accessible during specific periods.
Talk to us today about your pharmacy fitout and learn how we can help.
Drop us a line or send us an email.